Get A Free Quote
All you need to do is fill out the Instant Quote form to the right of this page. To have one of our customer service staff members be with you as soon as possible call 08 9468 7277
wedding Car

A wedding is a special day. For that moment, you want a special car to bring the happy couple wherever they need to go. For some couples, that might be a hummer or limousine. However, we offer more than just limousine hire Perth for weddings. We also offer a fleet of sedan wedding cars.
Wedding car hire Mandurah can be an excellent way to make your special day stand out. Different vehicles have their appeal, but all of them are classics because of their design aesthetics. Mark your wedding day with a special bridal car.
Here are just some of the models that we carry, and why they might be right for you.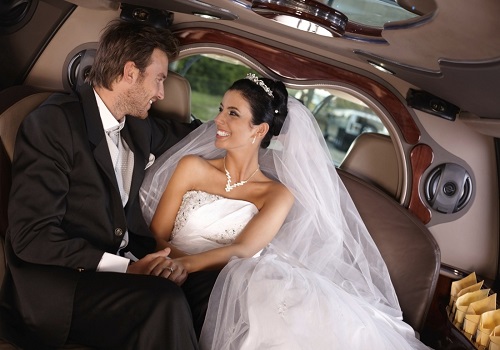 Chauffeur cars – luxury sedans that come with a driver – are among our most popular offerings. Mercedes, Chrysler, and BMW are all known manufacturers of these types of cars. Most of them offer excellent legroom and some creature comforts.
Chauffeur cars also tend to be elegant in design, making them a great fit for a white wedding.
Another style of wedding car hire is the coupe. These are two-door sedans, sometimes with a retractable rooftop. The design usually only shows up in sports cars these days, but there is a touch of class and sophistication for vintage models.
A coupe can lend a fairy tale feel to a wedding. The name comes from the similarities to a horse-drawn carriage, which helps makes brides feel like princesses.
Finally, there is always the convertible. These vehicles all share the option to retract the roof of the car. Many classic and modern cars have this design, and it is among the most iconic choices for wedding car hire Mandurah.
If you want to check out our fleet and see if something suits your wedding's theme or mood, don't hesitate. Let us help you find that special car.